Picture the scene…
You decide to start a business. You're so excited!!
And you pick a name, you get a business phone, new phone number. Get a logo designed, and get yourself a website.
And you wait… and you wait… and you wait.
So you give networking a try. You sit and have coffee with a bunch of people you dont know, hand out your business cards, and wait some more….
So you post to allll the socials.
But did I tell you there's an easier way?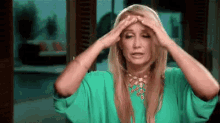 How to stress a little less... and earn a little more
Have I told you that your website is important?
Have I told you it's the centre of your [business] universe? Cause it is… Everything points back to it. No matter what you do, people are always going to be looking for a website, a little like people would of looked for a business premises in years gone by. In a strange way, I think that it is the new business premises. I've been saying it for years. 
And instead of viewing your website as a job on a list of jobs to do when we start up, then ignore because, well, "job done" *tick* we can use it for what it is.
One of our most useful tools in our business.  when we use it properly.
So many ways, so little time…
But one of the easiest ways to get started is to maximise the traffic you already have. So before you spend a fortune on getting new visitors to your website STOP! We dont need that, because what's the point in getting more visitors if what you have already isnt working?
Plus this is more cost effective and should get a better ROI.
First you need to make sure your website is putting in the work before getting more people to it.
QUOTE: "A poorly designed website scares people away"  But a professional one, shows people you're a serious business owner. And you take it seriously, plus you take pride in your appearances. 🙂
Here are a couple of tips to get you started:
1: I dont wanna state the obvious here, but is your website mobile responsive???
And when I ask that, I dont mean, does it open on a mobile? I mean can people use it on a mobile?
2: is it obvious (I mean reeeeeeally obvious) how you help? The sort of thing that my 2 year old would understand. People don't want to think when they're on your website, they want to be guided to the answer. Handed it on a plate with little flashing lights…
Ask yourself these 3 questions:
is it obvious how you help your customers?
is it obvious who you serve? (who you want to sell to)
is it obvious how they can get it? (call to action)
3: Is it easy to spot your contact details if they have any questions?
These three points are how I start every website critique. (if you'd like your website critiqued and get some tips on higher sales conversions just click the button below and a pop up will appear.
A website can be one of your most valuable business assets, you just need to view as more of a tool than something that you need to get, just because you started a business and thats what everyone else does.
If you've got this far through the post, I hope I've convinced you of your websites value, and how you can indeed increase sales through your website, and I'd love to show you how.
My next Clients on Demand workshop is on 14th October 2020, it's part of the Web n Wine nights I've been hosting. If you'd like to learn how your website will create a Clients on Demand system for your business, join me on 14th for the WEB N WINE evening  Just click the link and request to enter the Facebook group, and I'll see you in there!
We do live critiques on the call to, so if you're up for it, put yourself forward, and get more eyeballs on your website for free. 🙂