websites that are designed
to earn you money
you could be just one enquiry away from 5 figure months
we just need your website to work smarter. let me show you how
websites designed to earn you money.
you could be just one enquiry away from 5 figure months.
we just need your website to work smarter.
GET HIGHER PAYING CUSTOMERS
your website is your window to more business.
have you created your own website?
If you've created a website for your business and haven't got the result you wanted, or you just can't find the time to finish it, why not let me help?
is your website outdated?
Did you know that a websites design can become outdated within six months? Don't despair! Your website can be fixed quickly by a professional and I would love to help you.
don't know where to start?
We've all been there. You've got all these ideas and you know exactly what you want to say, but how do you get started on your website? I can help you AND I will make it look amazing!
website coaching could be the answer
"beautiful websites, designed to generate leads for your business."
Website Consultancy
One of the most important aspects of the whole process of website design has to be seeking the opinion of others.
When that opinion is a professional one, backed up with years of experience and the knowledge on how to improve a situation, you're really on to a winner.
When we design things ourselves as SME owners, we tend to get so caught up in the business and the need to see some quick ROI, that we sometimes just can't see the wood for the trees.
The Website Architect team looks at things from your perspective and as a prospective client, meaning that every thing from layout to functionality is critiqued, considered and corrected.
You might not need a new website to be built from scratch, you might already have one.
Does it do what it is supposed to do though? And by that I mean, is it earning you money?
If the answer is 'no', it could be time to consider coaching. It's designed to get you the best results in the shortest amount of time.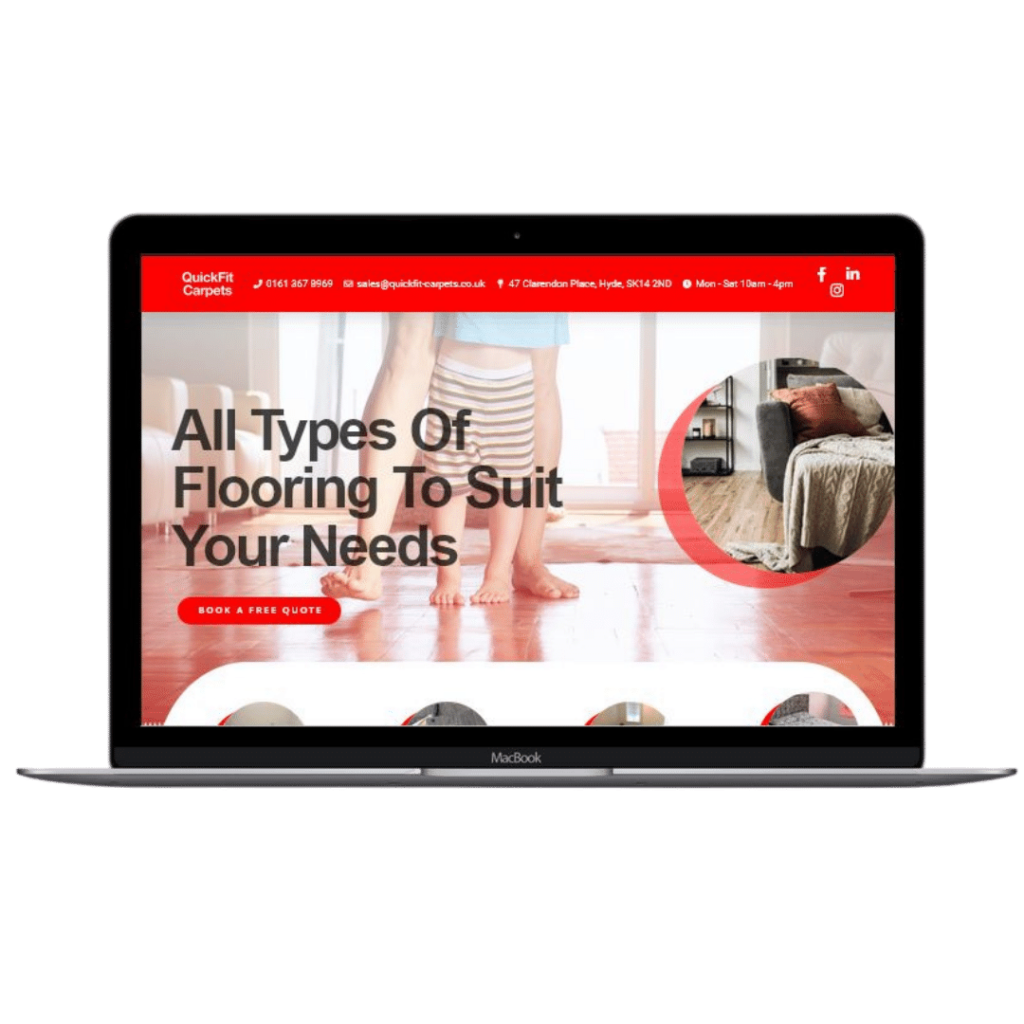 No matter what your budget is, the individuality of your business should always remain a priority.
Your USP can't be neglected simply because you're in the early stages of growth.
Get in touch today and lets chat about how we can take everything off your hands including the content of your website and get you earning some money.
Stand out from the crowd and let everyone know what you're all about with a bespoke website, designed to your specifications and built with love.
You and your business deserve it and The Website Architect can deliver it.
See for yourself just how much of a difference my designs can deliver.
Absolutely brilliant service. No complaints at all. From design to finished product to support after, everything is brilliant. Nothing is to much hassle. Gemma is really friendly, helpful and knowledgable. Logo, website, and a recommendation for uniform and leaflets all done by these guys. Support is 110%. Wouldn't go anywhere else. A+++++++
I was very apprehensive about engaging with any company about designing and developing my website as technology is not my forte' and in a sea of hard selling web companies I really didn't know where to go first. I was recommended to Gemma of The Website Architect and commissioning her with my work was one of the best business decisions I'd taken. Gemma was warm, friendly, professional and totally committed to understanding me as a person and translating this onto what turned into a fantastic website. Gemma kept in touch with me regularly through face to face meetings and FaceTime to make sure I was happy throughout every step of the development and design. When i had an external issue connected to the website Gemma helped me immediately, even though this was out of hours. I cannot recommend Gemma and her business highly enough, its such a refreshing change to have 100% trust in someone which is absolutely paramount in my business as I realise it is in Gemma's. Thankyou for everything.
Gemma is the ultimate professional. Our website has seen a 50% drop in bounces and her work is simply outstanding. The Eternity Tree will only ever use Gemma from now on. Social Media work is also outstanding. Gemma just understands our needs. 10/10
Watermark Bathrooms, Greater Manchester
Ace Apparel, Greater Manchester