No?
Well…. don't worry. I can help with that, friend.
I want to help you get 5 more clients before [BEFORE] the Christmas break, and of course beyond. Kind of on autopilot.
On the 15th November its officially 45 days until Christmas. 
I know, I know… I can't quite believe it either.
But it is.
So the plan is, to make sure that we hit 2022 with everything we've got and make it a winner. 
Which means, I'm launching Clients on AutoPilot
Its a six week programme that I'm condensing into 45 DAYS, to make sure you have clients either before Christmas (totally possible if you work as we progress through the programme) or you're ready to start 2022 with the biggest bang! 💥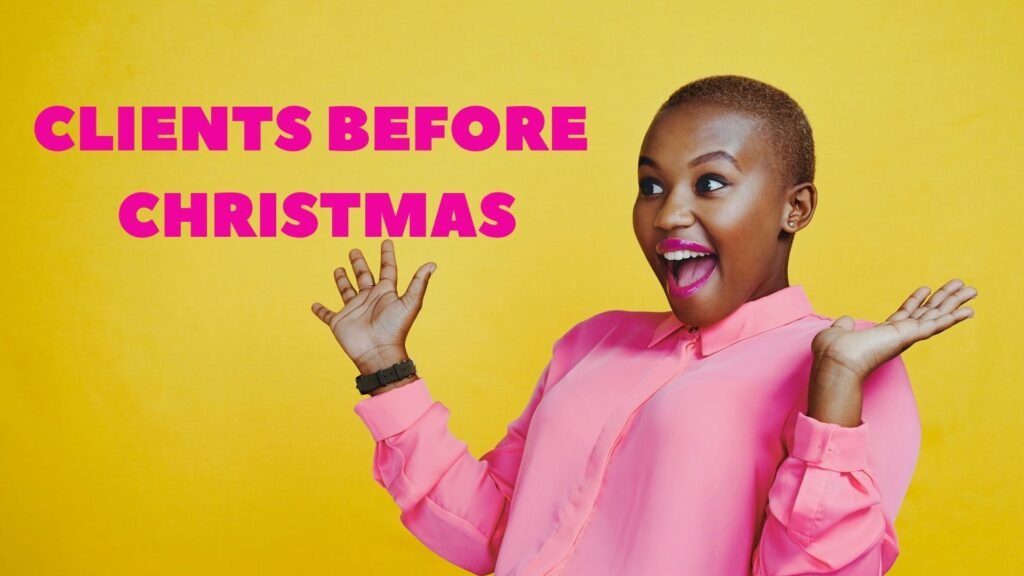 CLIENTS ON AUTOPILOT HELPS YOU GO FROM UNPREDICTABLE CONVERSIONS TO ALMOST COMPLETE PREDICTABILITY WHEN IT COMES TO CONVERTING NEW LEADS INTO CUSTOMERS - AND IT DOES IT WHILE YOU SLEEP SO YOU CAN HAVE PEACE OF MIND THAT YOUR BUSINESS WILL BE GROWING EVEN IF YOU STEP AWAY OR TAKE A HOLIDAY.
3 key areas to refine and get clients coming into your business as you focus on all the other areas in your business that you want to grow. 
Below you'll see the 3 key areas that we work on during the next 45 days to get you clients.
This system is brand new and will take things off you to do list, not add to it. Basically we build it once and its evergreen. But we build it together, so you're in charge. You want to add another offer, go for it! You want to create a whole new one? Why the hell not???
You GO!!
This will allow you to take charge of your digital marketing and onboarding. Without the need to wait for developers or VA's to get to it on their list.
This will hold you business in good stead, I promise.
the service sales booster
THE SERVICE LAUNCHER WILL PACKAGE UP YOUR OFFER IN A WAY THAT PEOPLE UNDERSTAND AND WANT TO BUY. MAKING IT ACCESSIBLE TO PEOPLE ONLINE IS VERY IMPORTANT.
the attraction methodolgy
Make sure people know you exist with our strategies for online and organic growth. No point in having an amazing offer if no one knows it exists, right?
the conversion accelerator
Using our methods, we'll take the ick out of sales, and sometimes you wont even need to sit through disco call. In our Selling in the DM's system there's no more zoom!