Need a Website That Actually Sells?
WordPress Website Design
Tameside
A websites should be strategically designed with the psychology of buying in mind. This approach delivers some of the best WordPress website designs Tameside has to offer with a proven track record of getting results for my clients.
So whether you need a new website, or want to improve your existing site, I approach every project with the aim of delivering a high performing digital experiences that turns your online presence into a marketing machine, delivering long-lasting, tangible results for your business.
web design for
business coaches
life coaches
mindset trainers
Nothing works without a plan. You need a website that is both functional and stunning. You can't do without a plan in place. So I'll work to analyse and tailor your new website to help your customers buy your services.
Let's bring your project to life with the build! This is where the fun starts.
I'll build your site in WordPress, it's the most flexible and adaptable tool that will grow with your business. It means you can use it too, and publish your own content.
A website is no good if it doesn't generate you money. Websites can fail for a number of reasons, but if you work with me, you won't have that problem. I'll create you a lead capture strategy to help turn visitors in to leads
I am a certified, digital business consultant and I want to give you a tool that will help your business grow by attracting the right clients, and guiding them on a journey to buy from you.
If your business has out-grown your current site and you're feeling the need for something more sophisticated, this is the place to be!
I treat this side of the business very much like a consultancy and the websites that are created from this method are amazing! We go into why people want to work with you, and what they need from you. I've worked with a lot of coaches and I find that this method compliments the way they work and it gets us the best outcome.
If you need a website that will get you more leads coming in, get in touch!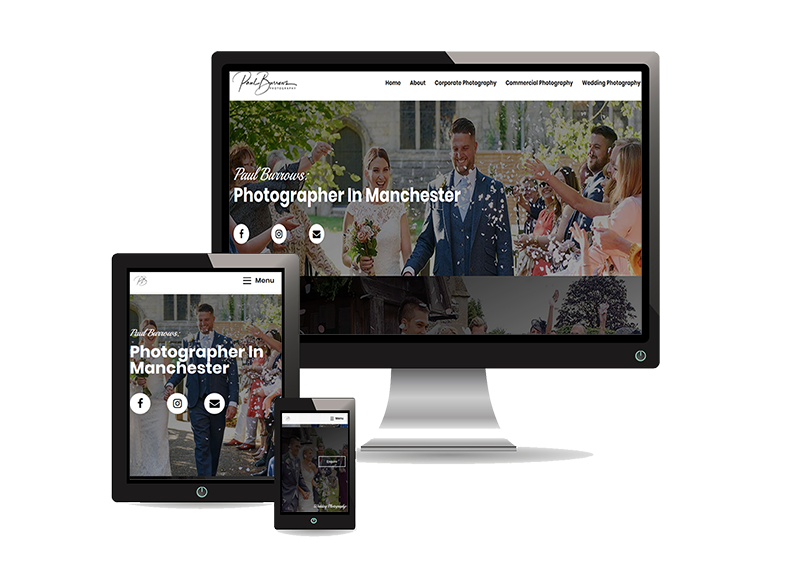 I was very apprehensive about engaging with any company about designing and developing my website as technology is not my forte' and in a sea of hard selling web companies I really didn't know where to go first. I was recommended to Gemma of The Website Architect and commissioning her with my work was one of the best business decisions I'd taken. Gemma was warm, friendly, professional and totally committed to understanding me as a person and translating this onto what turned into a fantastic website. Gemma kept in touch with me regularly through face to face meetings and FaceTime to make sure I was happy throughout every step of the development and design. When i had an external issue connected to the website Gemma helped me immediately, even though this was out of hours. I cannot recommend Gemma and her business highly enough, its such a refreshing change to have 100% trust in someone which is absolutely paramount in my business as I realise it is in Gemma's. Thankyou for everything.
I would like to offer this testimonialto Gemma Murphy of The Website Architect in thanks for the great work she has recently completed on one of my websites.

From our first meeting, where Gemma tried her best to understand what I wanted, at a time when I wasn't sure myself. Gemma patiently guided me through the process that would be necessary to deliver a much more user friednly website.

The Website Architect has taken my 70 page website by the throat and wrestled it into submission.
I now have a website that I feel proud of rather than having a website that "will do".

I personally recommend Gemma Murphy and The Website Architect.
Your visitors have the entire internet in front of them. Your website needs to grab their attention and make them want to stay. I build with your customer in mind, addressing their concerns and taking  them on a journey that positions you as the best solution.
Visitors get frustrated when they cannot find what they need. This is the biggest cause of people leaving a site without getting in touch. They simply go back to Google and select the next result down on the list.
Your website must not only be easy to navigate and logical in its layout, it must also convey trust. With so many websites to choose from, yours must feel professional, modern, and legitimate.
I offer a complete package from design and build to the management of your website.
Once the website is completed, I will show you how to manage it so you can add new copy, pages or functionality. If you would like me to handle this for you however, this is a service I provide.
What will Website Architect do?
I have been designing and building websites for 5 years. Understanding that in order to catch your client's attention, a website needs to be more than just a page with some text and buttons on it.
When we work on the design of your site, we will:
Establish how your brand should be translated on to the site
Understand who your ideal customer is and what their needs are
Produce a design that is easy for your target audience to use
Develop a logical layout
Ensure your website is mobile friendly. This is a major fault with many websites and not easy to fix once a site is built.
It's not just a case of knowing how to build, but what to build.
Building a website is getting easier every day with many tools offering drag-and-drop technology or pre built templates. There's no doubt these have their place but for businesses looking to make their website work harder for them you need a custom design that is tailored to your unique business offering.
Template sites are great but they'll struggle to make you stand out from the crowd and if you're the same as everyone else it's simply a race to the bottom on price.
A custom site allows you to present your message in your way and be different to everyone else. This is the first step in showing a customer you are different from your competitors.
Have you ever visited a website that only displays each page on the screen, there's nothing to scroll or click? It looks amazing, but you don't know what to do with it? The image could be classed as a piece of art, it is that spectacular, but there isn't any information or a button to tell you what to do next, or where to go?
I have many times and I've never bought from one of these sites mainly because I didn't know how to!
The importance of a great design that actually works is now more important than ever. People are lazy when it comes to being online. If your website doesn't load fast enough, visitors won't hang around. If they don't know what they're supposed to do on it, they're off!