get more business
in your business
Whether you're just starting out, or have been in business a while...
You've probably got one of these problems:
Entrepreneurship is pretty hard
in fact, it can be reeeeally stressful.
There are obviously good times too. Otherwise no one would bloomin' do it!
You're pulled in every direction!
You're uncertain about your next client, and where they're coming from!
And not only that, you don't know what to do next for the best!
Do I blog???
Start a podcast?
What about using chatbots, do they work?
Or shall I just spend my whole damn life on Insta??
Ooh, what about ads?
There are a number of reasons you could be struggling to get new clients. One could be competition driving down prices, another could be that not enough people even know that you exist – because after doing everything else for your business, there's no time to market yourself.
If I told you there was a better way of doing things, would you listen?
Well, there is. And it doesn't involve any extra work or losing any more sleep. It will will help you to stop the Ad-Hoc work and earn more money,  and in turn free up more time to do what you started this business for – time freedom. 
We'll help you to package your knowledge so that you're no longer trading hours for pounds (or dollars 🙂 ) and growing your business at the same time.
Using one of our High Ticket Funnels, or SALES ON DEMAND, you'll have more money, and more time, and your clients will be happier, because they'll get the results you know you can give. 
There's never been a better time to take a look at your digital presence and make it grow your business
In the face of uncertainty, the online space continues to thrive.
Everyone can spot a click funnel from a mile away.  
Sorry, but a ClickFunnel is standard. If you want to sell, you need something different. Your customers have all seen clickfunnels, they all know what it is, its a sales page.
We battle for attention in networking meetings, trying to get your message across in 45 seconds or less.
Why, when you have a place in the online world where people can find you, research all about how you help and buy, all from one place.
[hint: your funnel is that place]
But there's no use in having a static piece of the internet where no one knows what you sell or do, and more importantly, no one knows how to BUY from. 
Growing a business is hard enough, we want to make it easier for you. More sales, less stress, more predictability.
Simple. As. That.
If you're worried about where the next customer is coming from, or you just want more, 
More predictability.
More peace of mind.
More bloody money!
And you dont know what to do about it. Do you blog, do you spend all day on Insta? Oooh what about chatbots…?
Like I said, regardless of what's happening in the world, the online world is thriving.
So, shall we do the same for your business? 
if you want to change all that, and use our proven system that will consistently attract quality clients in to your business, read on.
We'll do the work for you. Build it, test it, write it, ALL OF IT. This "Done-for-you" service will help you get some great results for your business. 
Let's work together. You can learn to create your own funnels and future proof your business as part of our group online learning programme.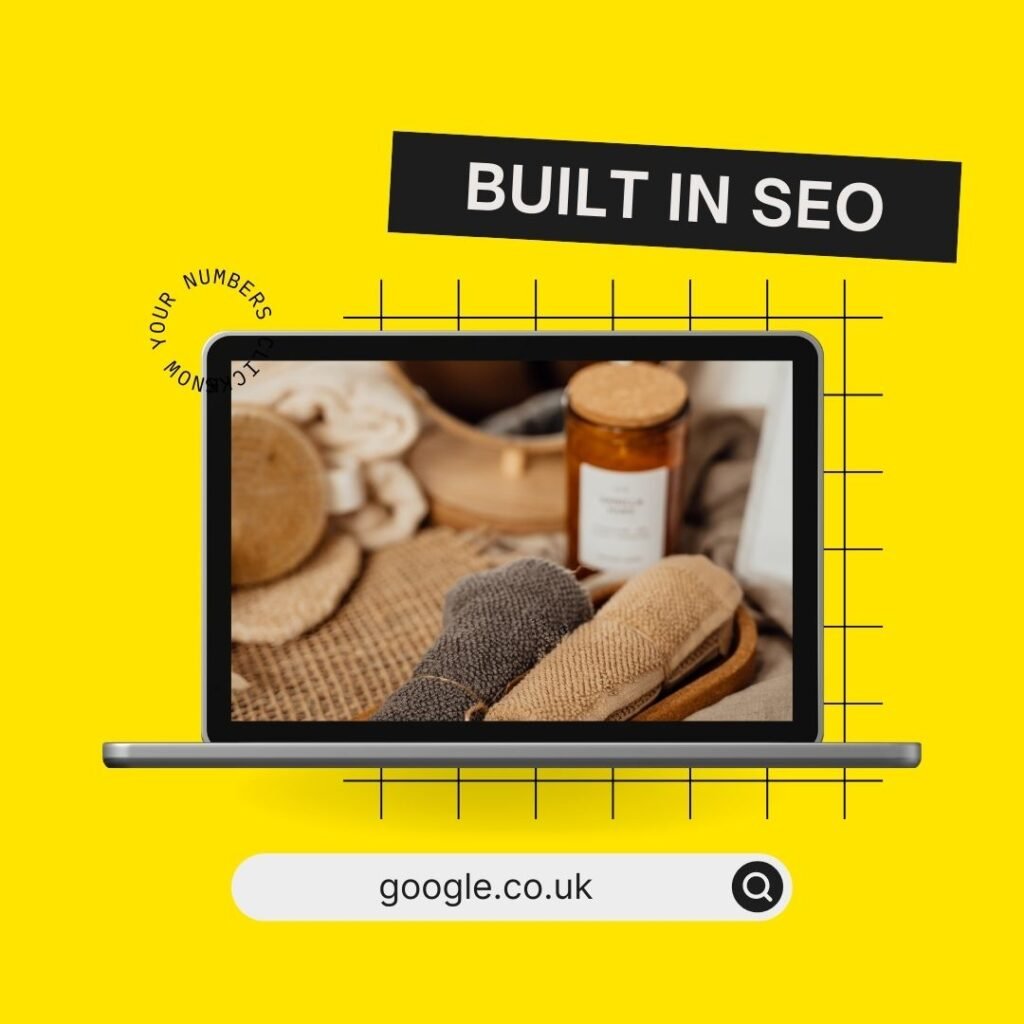 every funnel we build comes with integrated software that allows you to maximise and learn how to make your business visible online
know straight away who is visiting your website.
know where people have come from, know what actions they take, and more importantly, what they're looking for.

professionally written sales content
half of the battle when selling, is getting the words right. if you get the pitch wrong - you've lost the sale.
included with every funnel, is the written wording on your website.
We'll do the work for you. Build it, test it, write it, ALL OF IT. This "Done-for-you" service will help you get some great results for your business. 
Let's work together. You can learn to create your own funnels and future proof your business as part of our group online learning programme. 
I was very apprehensive about engaging with any company about designing and developing my website as technology is not my forte' and in a sea of hard selling web companies I really didn't know where to go first. I was recommended to Gemma of The Website Architect and commissioning her with my work was one of the best business decisions I'd taken. Gemma was warm, friendly, professional and totally committed to understanding me as a person and translating this onto what turned into a fantastic website. Gemma kept in touch with me regularly through face to face meetings and FaceTime to make sure I was happy throughout every step of the development and design. When i had an external issue connected to the website Gemma helped me immediately, even though this was out of hours. I cannot recommend Gemma and her business highly enough, its such a refreshing change to have 100% trust in someone which is absolutely paramount in my business as I realise it is in Gemma's. Thankyou for everything.
I would like to offer this testimonialto Gemma Murphy of The Website Architect in thanks for the great work she has recently completed on one of my websites.

From our first meeting, where Gemma tried her best to understand what I wanted, at a time when I wasn't sure myself. Gemma patiently guided me through the process that would be necessary to deliver a much more user friednly website.

The Website Architect has taken my 70 page website by the throat and wrestled it into submission.
I now have a website that I feel proud of rather than having a website that "will do".

I personally recommend Gemma Murphy and The Website Architect.